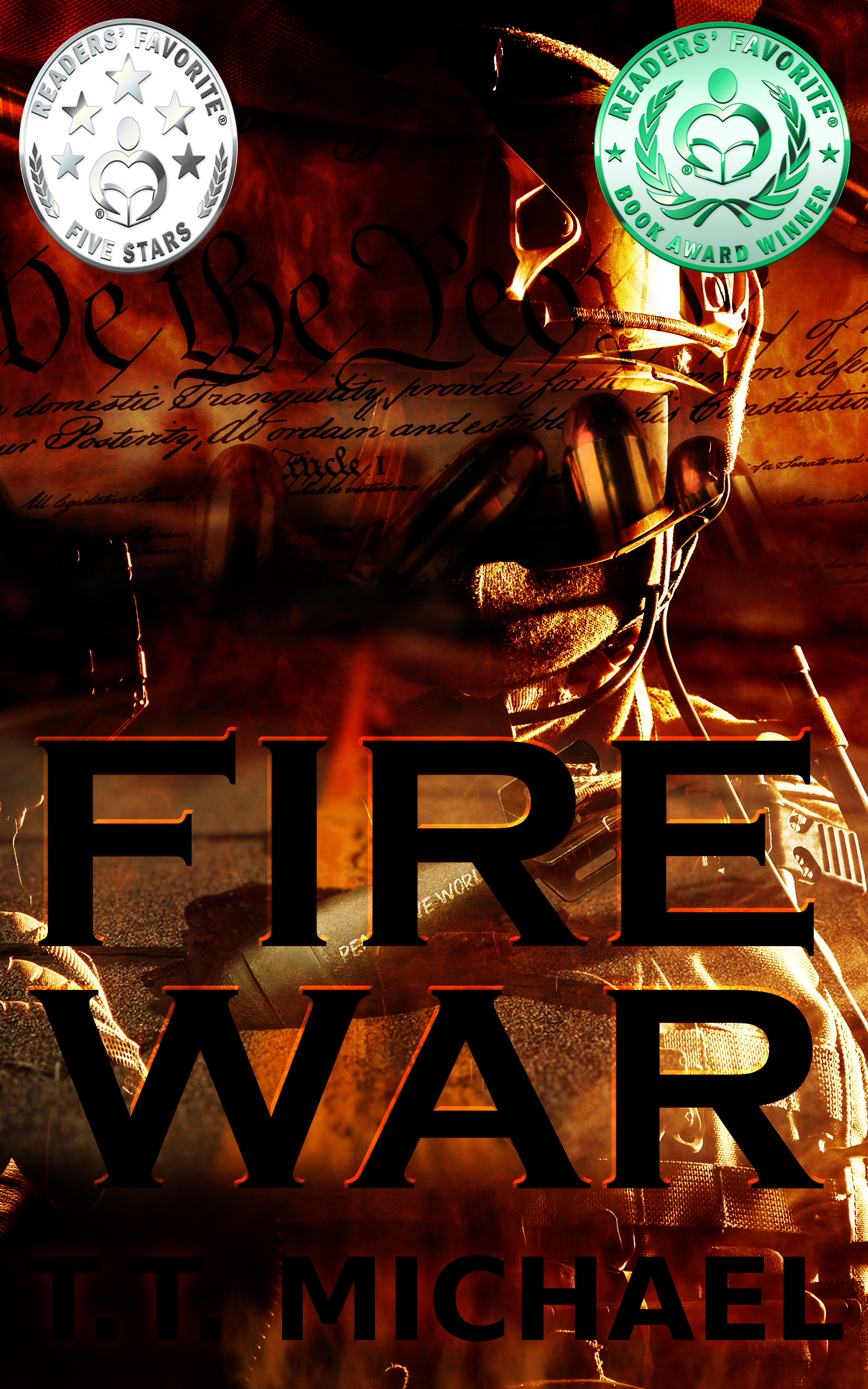 Fire War
Book 1 of the Fire War Trilogy
Reader Favorite Award Winner 2016 and
5-Star Reader Favorite Award Winner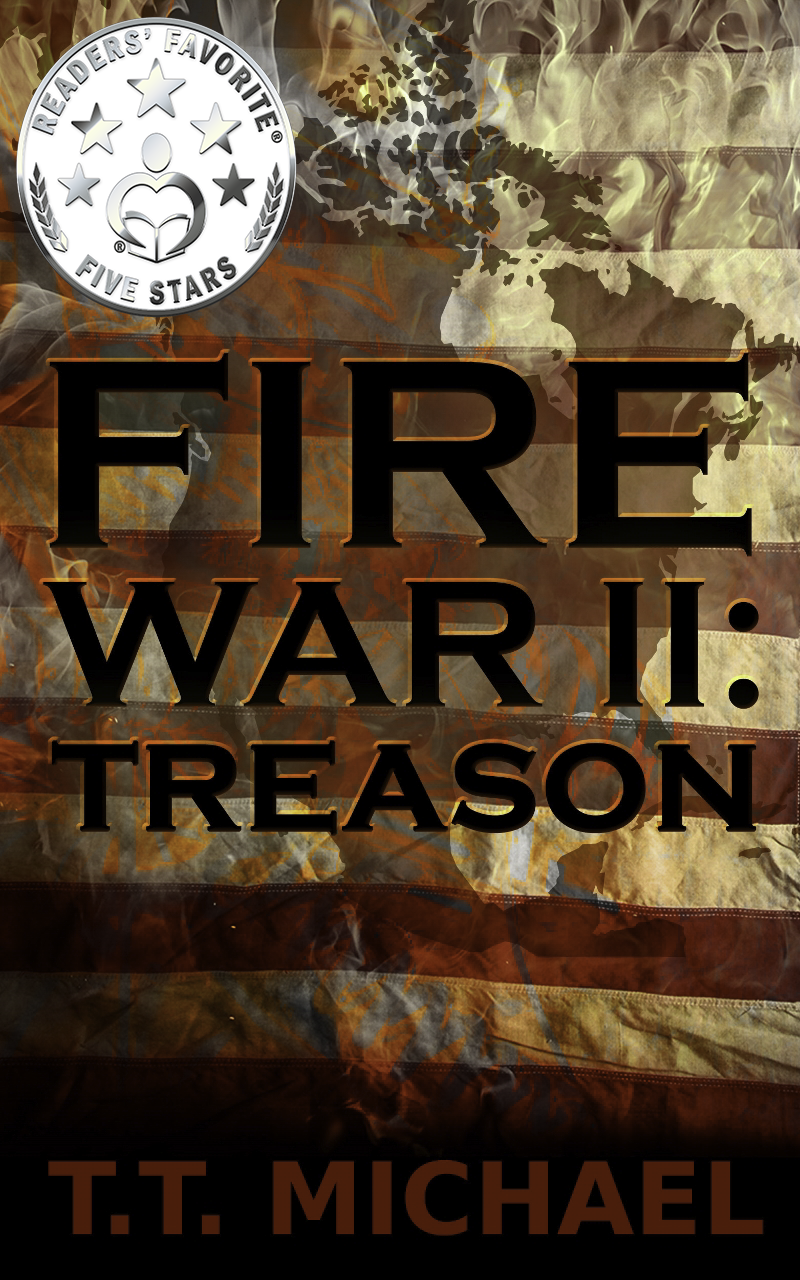 Fire War: Treason
Book 2 of the Fire War Series: Treason
5-Star Reader Favorite Award Winner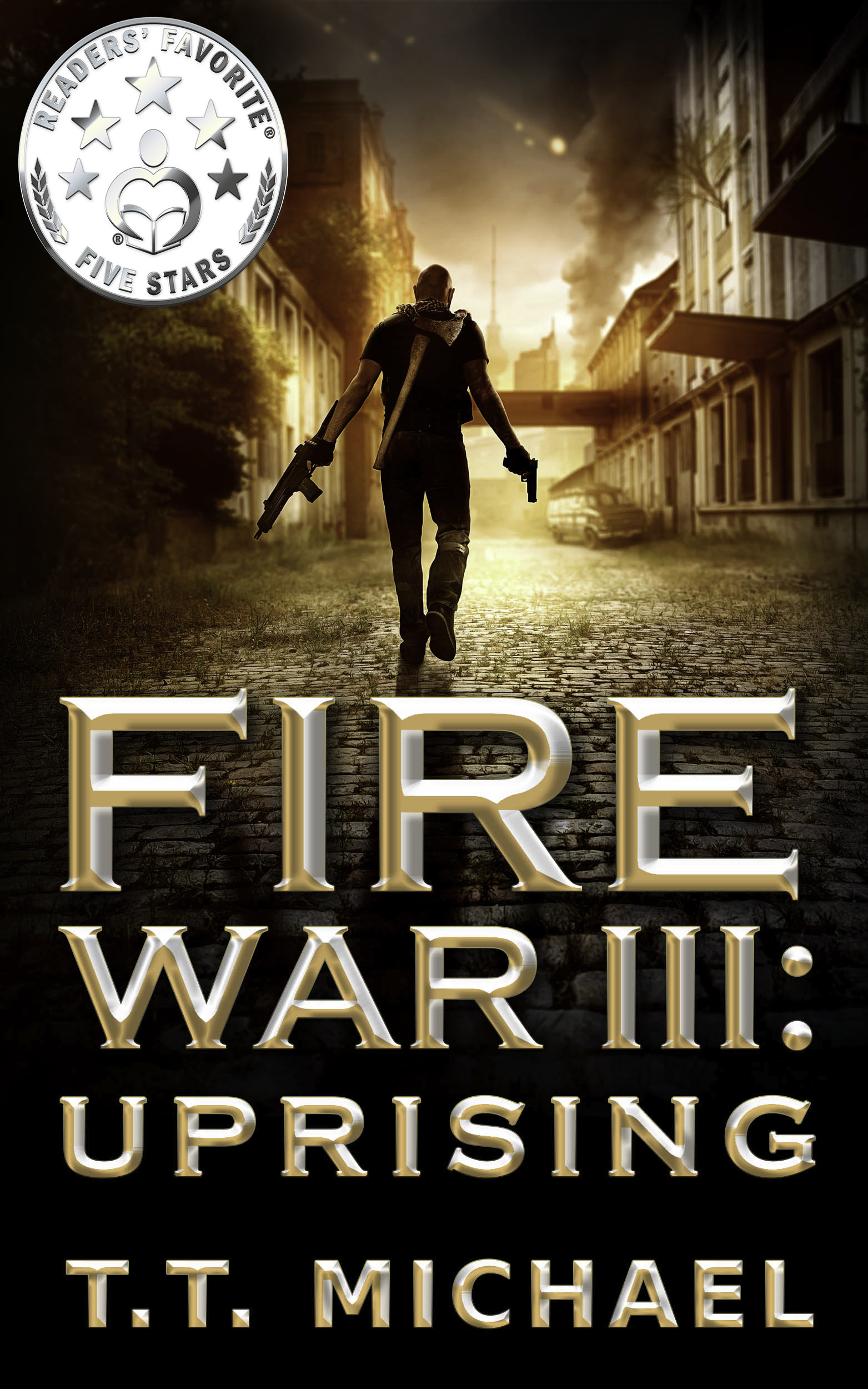 Fire War: Uprising
Book 3 of the Fire War Series: Uprising
5-Star Reader Favorite Award Winner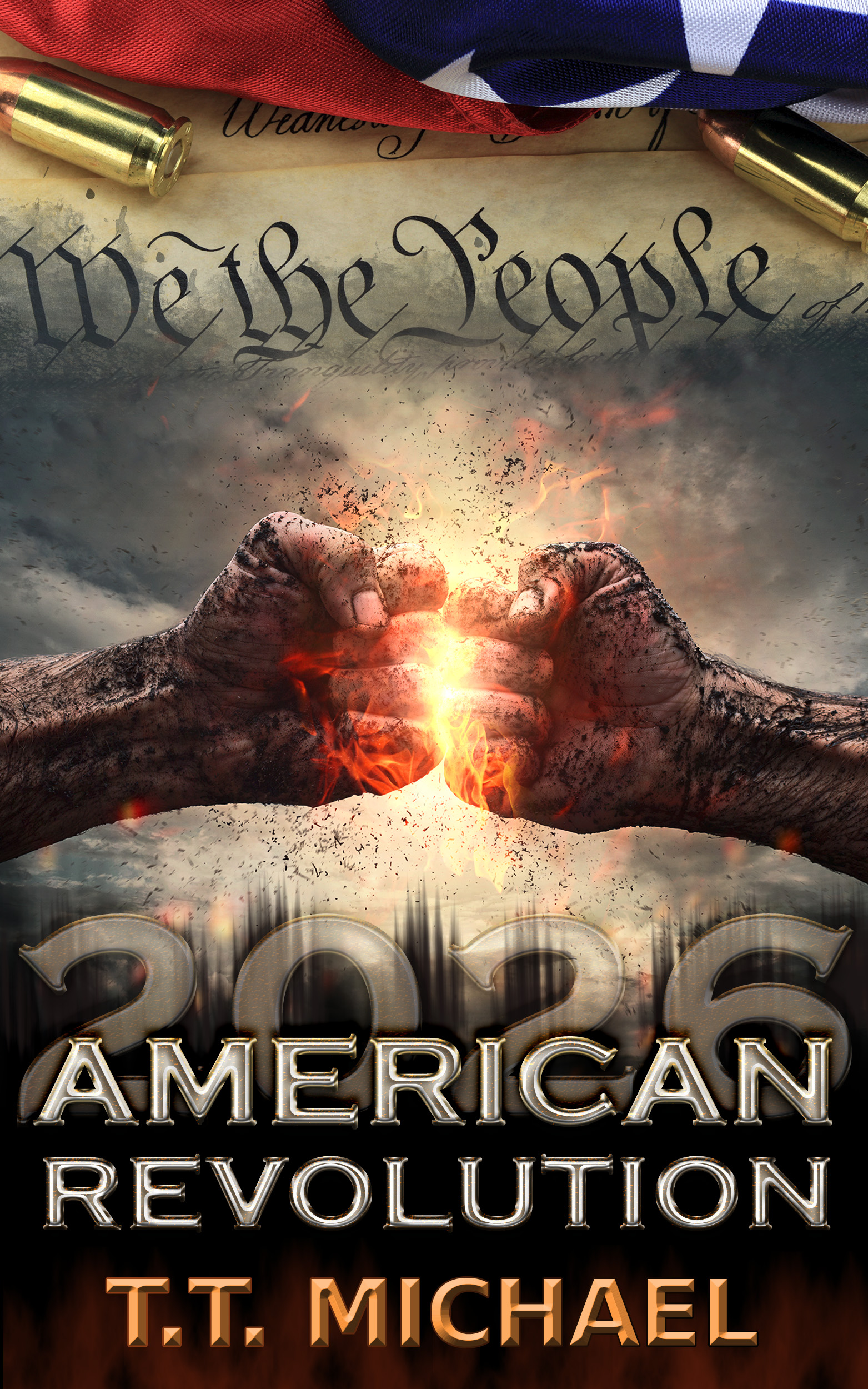 Have you heard what the media is saying about the Fire War Series?
Radio Interviews –
Bill Martinez Live Radio Show – BillMartinez.com
"This book was written before Trump was elected and even before he announced his candidacy. Yet T.T. Michael has captured our new president and his agenda perfectly."
Part 1 –
Part 2 –
Ocala's News Talk – The Source 96.3 FM/1370 AM
Brett Winterble Show – San Diego California Talk Radio Station 760 AM
Listen to my interviews with 

Rusty Humphries on USAradio.com/Treanding-Today-USA about the Fire War Trilogy 
"I love the Fire War books because it describes a very realistic future for not just our country but our entire world."
Jimmy Lakey of 600col.iheart.com/kcol-Morning-With-Jimmy-Lakey
Others are praising the Fire War Trilogy –
James Lowe of KSUN radio says "T.T. Michael has done a great job of  creating an all too real world in 2076."
Bobby Gunther Walsh of WAEB radio says, "T.T. Michael wrote a story set in 2076 but some of the "FICTION" he wrote about has already happened under the Trump Presidency."
Lanny James of  Talk540 radio says, "I hope the Fire War books stay as fiction."
Financial expert, FOX News contributor Stuart Venor asks, "How can one man predict 8 specific things about Trump's Presidency before he's even elected?"
Indiana broadcaster hall of fame member Vern Kaspar says, "T.T. Michael has written a book that will be required reading in Government schools just like George Orwell's "1984".
Charlie James WTMA radio, "I love T.T. Michael's hashtag…#letskeepthisfiction. We definitely don't want the Fire War Trilogy to actually happen.".
WHERE TO BUY FIRE WAR
Get your copy of "FIRE WAR" at these online book stores now:
NOW AVAILABLE FROM AUDIBLE.COM
The Fire War series is available on Audible.com.